Create your Serviceform account
First things first! You need a Serviceform user account to get started. Let's do a step by step tutorial on how to create your user account and start your free trial.
Click on "START YOUR FREE TRIAL" to begin. 
Type in your details and click on the "CONTINUE" button.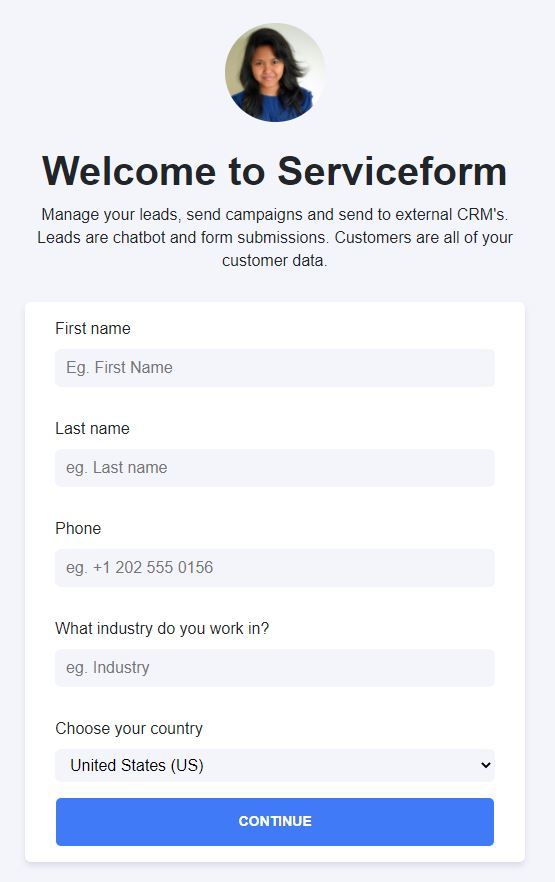 Enter your credit card details here. Don't worry! You won't be charged until the end of the 14 day trial period. 
When adding your billing details, it's very important to select the right Country or region for you to be charged on the currency for the
Updated 26 Apr 2023